I am doing this to make myself proud. I feel like I can't achieve anything. Improvement starts today.
I discovered this website today itself. I don't know how powerful this is but I'll keep things basic. I will try to update my honest schedule everyday and a few bits and bobs here and there.
Hello and Welcome to this website.
If you need any help you may contact some of regular members and admin. Feel free to ask questions and ask for help.
Regards ,
Amitroghates
I have set your thread as diary. Other categories have a time duration after that they will close. Diary category won't close. Keep writing your thoughts daily.
Whoa! I got a reply from somebody right away!? Seems like I stumbled upon the right place.

Thankyou, will do.
Okay, thankyou so much. Are you an admin?
No …only Taher is the admin here. He might visit at times to observe us. Just simply be civil to other member and feel free to write your thoughts.
I am a regular member here. Regular members have admin like abilities.
4 basic stages of membership to this website
Basic
Member
Regular
Leader ( creator of this website )
Alrighty, gotcha!

Best of luck for your journey
Much obliged, mate!

Is there a dark mode for this website?
There is no dark mode for this website as far as I know
Allahu Alam
Thanks man, you're a saviour.
Welcome man !
I am really feeling happy helping you. I always feel same level of happy after helping others. I never felt that much happy while watching stuff ( p*rn ) in past. By helping I am understanding the difference between happiness and fake temporary pleasure.
Oh, wow you are doing the god's work. Hope you find paradise!

@vincitquisevincit nice name. I used to have that saying on my wall. Brilliant words, very true
Welcome spidey!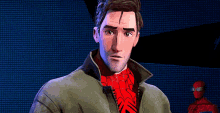 All the best


!!!
That's great, you're right!