I'm in for the 120 days challenge


I'll add you
Code - ggc9kp
Thanks you sir/mam , i completed 15 day currently nofap,but i am phone addict ,my daily usege is 8hour help me
Sharing code il6ust
Current streak 20 days
Age 20
Gender M
Sharing code : mymcsp
U need to cut back screen time, be more in nature, avoiding arousing content, staying always busy.
Sharing code - l7po4p
Current streak - 60 days
Highest streak - 99 days
Age - 25
Gender - M
Location - India
Bruh, take me in. I have your back.
Been on NoFap for 2 months many times. Latest one got me to the roof of 99 days.
My next target is 999.
If anyone else wants to be my companion, you are always welcome. After all we are fam who wants to get better with every passing day.
You can join my thread…
New challenge will start from 1st September. If not joined… there will be waiting for 1 full month…
But before joining… i request you to please read all the rules thoroughly… they are very important to understand the challenge.
Here it is…

click to get redirected
And… im a Man…

7pgmvk
Add me, I'm new and motivated
I would also like to sign up for the challenge my sharing code is
t225aa
I am up for a challenge, 90 days, but i can't find my sharing code! Can someone tell where to find the code??
Would like to join
Sharing code -uge304
Sharing code-69fbe7
Current srreak-15 days
Age-22
Gender-M
Location-India
Add me I also want to achieve 90 days with nofap​:+1:t2:


Yes @NhTbH lets begin.
What is the screenshot all about?
Excuse me ، I don't understand ?!
Do you mean to show applications that I used in my day ?!
Why guys you are not effective you began or not


.
To keep in mind …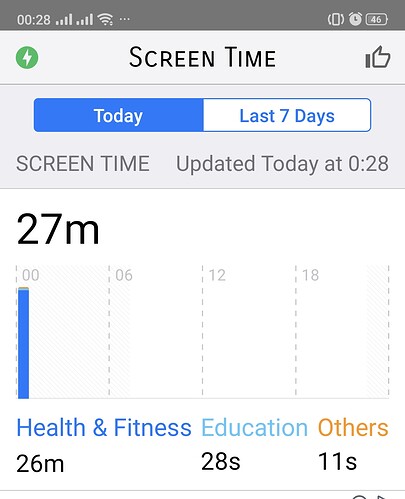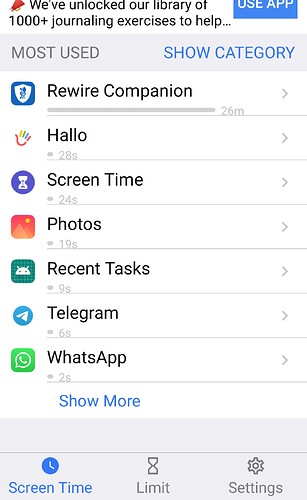 This usage are like this because I walked with my friend so no mobile … this was the great point of the day
Be strong all of you …
Click on the 3 dot circular icon from the people tab
There you'll find options
Is this started?
I had no response from this group
I want to begin now
My objectives in this challenge are 1. Not to fap, if I fap it will be a relapse
2. Not to watch useless online videos (especially YouTube), if I watch any I'll call it a relapse too. I do need to watch some lectures for my studies so I won't call it a relapse. But something else and I have relapsed
How are we doing this exactly
This is my first challenge so not sure how we do this
Also hi😊
All of you join the discord server because there we can get notifications about mssgs sent and would be a lot easier to communicate!