If I delete or uninstall this app, will my streak return to zero?
Plz give ans of my question


There is an option of backup in settings, i am not sure what it can do, but you can set it from changing your relapse time and date.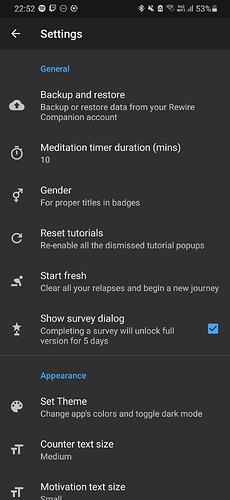 yes it will. but you can set the date of your relapse again.