Hey Guys/Ladies…
I am here with New Competition which will change your Life forever
What's in it…??
Let's come to the point without further delay…
we here focus on building habits and most important thing is Consistency.
I know that I struggled with consistency with my habits and I am sure a lot of companions out there struggle with that too…
So, I thought I do this challenge to see if we can do our most important positive habits every single day for at least 6days in a week.
There is my favourite book "Slight Edge" By Jeff Olson
In that book author talks about how important is to be consistent and take small consistent actions every single day to take you towards the goal. In that book there are stories and stats to prove that consistent action steps will really help you grow really fast.
BTW if you carve out time to do your habits every single day and be consistent about them then you might not feel like you're changing a lot day-to-day, and if you zoom out you're gonna see the bigger picture, you're gonna see the major changes…
Then why don't we start new habits Today?
Here are some habits which I personally think that are bonus habits for everyone who ever wanna try :-
Waking up/Sleeping early
Here you can decide when exactly you wanna wake up/sleep, but its better to wake up before sun rise to see the beauty of the nature when sun rises… It's very quite out there and best time to do any high priority tasks… Which seems harder.
If you sleep early, there is high chances you can wake up early.

Meditation
Meditation is a habit which help us to clear the toxicity from our head and spread love and compassion towards people. We spread positive vibes to others… And our mood will be better if we allow us.
Mostly when you calm down your mind you'll get the answer of every solution… & give control over emotions. BTW meditation have a great power .

Exercise
In everyone's life health is more than other things in life. If we take care of our heath we live longer in life without any difficulties. So, when we do exercise we just giving oil to body parts to move correctly and in return it release a chemical your body releases chemicals such as dopamine and endorphins in our brain that make us feel happy. Exercise also helps your brain get rid of chemicals that make you feel stressed and anxious.

Gratitude/Affirmation
Gratitude is a thankful appreciation for what an individual receives, whether tangible or intangible. With gratitude, people acknowledge the goodness in their lives. … Gratitude helps people feel more positive emotions, relish good experiences, improve their health, deal with adversity, and build strong relationships.
On the other hand Affirmations are positive statements that can help you to challenge and overcome self-sabotaging and negative thoughts. When you repeat them often, and believe in them, you can start to make positive changes…
So, we will write at least 5 daily Gratitude–> Only when we really feel it… Not for faking it.
Affirmation–> start writing/repeating subconsciously… which belief you really wanna change…!

Reading Self help Book
reading self-help books is the experience puts the reader on a path to where they can read, practice the strategies learned, and make improvements in their lives without having to ask others for help. … There are a plethora of self-books on almost every conceivable aspect of life.

5 benefits of a Reading daily habit:
You interpret yourself and the world more positively.

You're inspired to make better choices and take positive actions more often.

It's enhances your life.

You smash through your limitations.

It helps you grow
---
So,
Here in this Challenge:-

you can list at least 4 habits here or you can challenge yourself or anyone else.
(It's not compulsory that you need to follow same habits written above, you can add aleast 4 habits which is your high priority at current time)
The one who will be more consistent in those habits will be winner .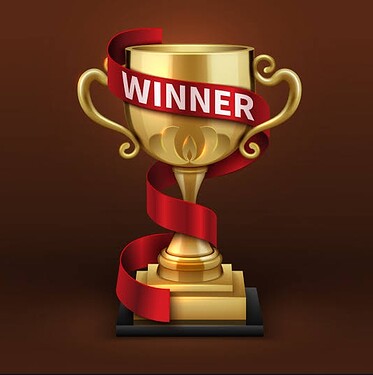 Winners (either weekly/monthly winner) will be decided as per their points…
(Btw if anyone found cheating it's their loss)
What we have to do here in Challenge…?
share your share code.
write which 4 habits(or more you can add) you wanna continue and for how many day?
.
Companion can check in here alternative days(weekly challengers) or weekly or with in 3days(for monthly challenger).
One who don't checkin for about a week I will remove them from challenge.
.
if you fail in one habit = -1point and
You've done that habit =+1point
.
you can challenge a companion for your accountability here or else you can go singles.
---

ABOUT CHALLENGE

About Challenge:

here we conduct weekly challenge as well as monthly challenge,

Here weekly challenge goes for 7days you can give yourself 1day off as a reward(if you want you can take as per your wish otherwise you can continue the same…)
Reward:- That day eat something special which you haven't eat from long time or else do something which makes you feels happy. It allows you to be consistent in the habit and have interest/excitement towards it .
Everyone will get + points as per their habits on week off.
So, that no one feels like it's partiality in someway.
No one will be behind because of single day off.
Or else you can continue your habits(both choices in your hand)
.

If you participate in weekly challenge you are not allowed join monthly challenge(only if both are of same month) unless month ends.
.

Here in Monthly Challenge which is for 30/31days, you get 3days week offs(as a reward) you only can take 1 off in a week.

"Everyone can Add & Modify their habits here but can't remove it". If you want to add new habits kindly let me know before you add. Otherwise points won't be counted.

"+1 point on every single habits of the day and -1 point for inconsistency or else if you fail to do so…"

Only for April 2021 point system will be like this…
Monthly challenge for this month is for 27points X(multiplied by) x no. of habits
(1days off/week as a reward)
Weekly challenge this weeks is for
7+7+7+6points X(multiplied by) x no. of habits
→ total 27points X(multiplied by) x no. of habits
(1day off as a reward).

I will announce Winners
1st week winners
2nd week winners
3rd week winners
4th week winners
1st Month winners
2nd Month winners
3rd Month winners
and so on till 6th Month winners.
It will go on even after 6months…
But you have to be consistent
What's NEW in this Challenge

What's NEW in this Challenge:-

You will get the surprise badges…
(btw that some people know already)

One who shares motivational quotes or any story will be appreciated…

you can suggest people to read more books by adding the name if the book and author name.

weekly challenge → WINNER will be announced weekly…
This Challenge started on
2021-04-03T18:30:00Z
No force to anyone here… If you wanna update you can otherwise do whenever you want…
Based on points/consistency I will decide who will be winner.