Dw if there are wedding invitations, i won't attend them, yk introverts







I can totally relate.


Even I was standing in a corner for atleast for an hour. The same place. I didnt even went to take a look at the items in stalls. I just went with the main course


Ate in first batch. Returned. No talks. Nothing
Same here bro, but if i meet there someone ,whom i know , then i enjoy everything and roam around every food stall

. Even though we are introverts, we can't deny the fact that those foods are tasty affff!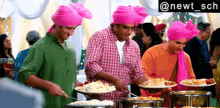 Which app bro . Say me the app name . Plz bro
@nhkb Forest. You can record your study hours there.
2022-11-26T16:49:00Z
Day 0, 20 hours
I was avoiding journalising for the last few days. The reason was continuous relapses. What would I have written even? How I relapsed blah blah. No productivity and just lying on bed. But today I thought… Lets write. Sometimes we need to record our unproductive days and failures. I feel that with the advent of social media and we being the Gen Z, have cultivated this habit of making it seem all perfect. Even when we are anonymous.
I want to write about my bad days too. Good days are ok. But these bad days I want to recall later. Someday when I will be sitting at my dream place, I will think "Kya Chuhiya tha ma!". These days needs celebration. Lets celebrate guys. My Day 0. Your Day (whatever it is).
Celebrate the moment of fighting this demon inside you. We will overcome this folks!
I recall a dialogue from Uri movie…which I would like to give for this battle
Humne ye jang suru nahi ki hai
But we will bloody hell finish this war!
Jai hind!

I really felt like Vicky Kaushal's character after this small speech.

It's ok bro. Not all days are good, but do make a habit of writing here everyday whatever you do.
Yes bro. Am going to write down each day.
I avoid diary entries because of this reason sometimes.
2022-11-27T15:35:00Z
Day 2 (will be completed in a few hours)
I am still trying to avoid journalising in some way

. So now I have to recall what I did whole day.
I woke up. Freshened up. Had breakfast. Then I remain sticked to my phone for studies but actually didnt do that. I kept on watching Youtube and listened to few stories.
I have developes this new habit, I dont know good or bad. But am having a cup of coffee daily. It pushes me to being active.
I am again feeling lethargy to continue with the

journal.

Feeling sleepy as well.
Good night!
Day 5
Study 7 hours
Wake up 8:30 am
Healthy Concoction
Jogging and workout
Visualization
Healthy Breakfast
Study Slot 1
Lunch
Afternoon Nap/ Book Read
Evening Yoga and Pranayam
Sirsasana
Study Slot 2
Dinner
Study Slot 3
Revise or Memorise
Journal
The most successful day of my life.

I feel like God. Damn sleepy. Have to wake up early.
Good night!
2022-12-11T16:27:00Z
Day 1
I dont know after how many days am appearing here. I want to just cry and let everything go away. I am tired and exhausted with relapses.


Somehow completed Day 1. Will start routine from tomorrow.

Take care bro. There's actually a lot of things to enjoy in life if you look at it. But unfortunately we are engaged in this mental stupidity.
Keep finding pleasure in other natural true sources of it. Keep working on your goal. It'll get better.
Yes bro! I am finding some other sources of real happiness and have found out some tbh. Lets try and change my habit of being a looser.
Day 2
Study 5 hours (Nice for begining)
Wake up 8 am
Healthy Concoction
Jogging and workout
Visualization
Healthy Breakfast
Study Slot 1
Lunch
Afternoon Nap/ Book Read
Evening Yoga and Pranayam
Sirsasana
Study Slot 2
Dinner
Study Slot 3
Revise or Memorise
Journal
The green ticks arw the best thing in the world. So finally I too have them. The thing which makes me overthink

is consistency.
I studied the whole day but still couldn't make upto 8 hours. I have to check for the time loss.
I have till now only completed 4 hours of study. I will again study for an hour after this.
Due to exercise am tired too. I am feeling very positive except the thinning of my hairs


. I have lost a lot of them. I have started some activities particularly for tackling hair thinning. Lets hope for the best.
Has anyone's recovered after doing No Fap? I just feel very pessimist in this matter. Can anyone guide me on this?
Tell me about your genetics related to hairs and age. Your father, brother, mother, uncle (chacha), uncle (mama) 's hair history ?
My dad has intact hair even at the age of 56.
Chachas also have good hairs.
My mom too had good hairs and has good hairs still. Though that has lessened over time.
My mamas are bald but they went bald at some 30s.
I am just 20.
And I too had good hairs just this 3 years back. It all started suddenly when I went into severe addiction and no physical activity. #thecoronaperiod
You have kind of good genes.
100% same story as mine.
Same for me plus Too much Stress also played great role for me.
Then now you should focus on some points According to me –
● Good Diet + Complete use of Micros also
● Proper Sleep
● Good Workout
● No Stress of anything
● Good Haircare Routine
By following this for some months your hairs will definitely improve.
Damn your family history seems strong actually

.
Here my dad just have some hair left on his head,y uncle (tau ji) a little better but not full, one of my mamas very less hair, other good hair.
Hairloss runs in our family, I am slowly losing hair. But I am making my peace with it slowly, I still have ok hair, if they fall beyond a certain limit I'm gonna go completely bald


.
@The_integrous_one thats what keeps bothering me that I have lost it just due to my sinful activities. And at this tender age…