Starting afresh
---
I've cleared my old diary, so that I can rebirth. Consistent check-ins.
Relapsed
It's because I let my guard down. I am good at fooling myself by doing semi-productive things, things which are helpful to me, but not what I should be doing.
No excuses. But I will not fall to the chaser effect. I also feel that I should implement even more changes. Here they are:
Reasons why I will do better this time
I'm going to update this diary daily, since that seems to be a good habit many great noFappers have. Here are my daily goals-
Cold shower 3 times a day or more
Watch 1 noFap motivational video daily
Complete my daily goals as declared in the Better Everyday challenge
Not using Rewire Companion, my Google Docs (or anything writing related like Wattpad etc.) and Habitica till 8 pm (this is the semi-productive stuff that is killing me)
Update my diary daily
Stick to my workout schedule and update it
Sleep by 10 pm
Thanks guys for your support. Another thing would be- for my streak, please refer this link since I'm not using the Rewire App.
(An Agni Kai is a traditional firebender duel that is centuries old. It is a fight for one's honor and is won only when one opponent burns the other. The outcome of an Agni Kai affects the honor of each opponent. For me, it's me against PMO.)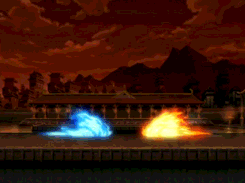 ---
Flame on
That was a good motto, but I think I want a new one that reflects me more now. It is-
Vincit qui se vincit
---
Welcome to my new diary. I'll be posting here from now. Huge thank you to all my fellow warriors who supported me so far, I fight for you. Thank you Elohim for not giving up for me, I fight for you. For my future spouse and family, I fight for you. For those entrapped by sexual addictions, I fight for you.
Porn kills love.
I was a coward. I was disgraced. But I will regain my honor.