Welcome to the Fight Club @dr.vikas … Pls feel free to post whenever you want to.
All the best, keep going


Day 4
21-04-2022
Challenge not completed
Wake up af 6 am. It's late. But tomorrow I will complete this challenge.
Check in - Day 10
Got up at 4:15 AM, did meditation today and after that went to Gym…did Legs workout squats, leg press, lunges, leg extension, leg curl and calves.
Feeling better and at ease.
Done reading chapter 2 of book 'How to win friends and influence people' yesterday.
All good… Glory to God.
Sorry brothers, though all challenges completed today but i had junk food today…sev puri and pani puri…was extremely hungry and feeling temptations, just for the sake of tasting it i ended up putting waste inside me…i must stop and not repeat it any more.
@Rohitash condition when @Rohitash 's wife when she find out this :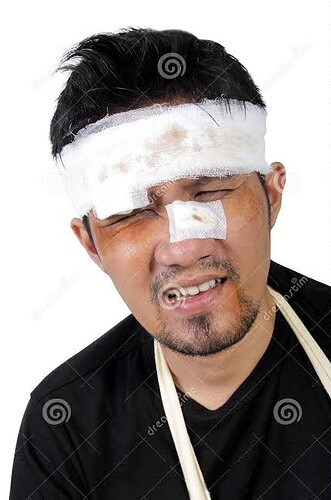 Apology for posting this to you and your wife dude​:sweat_smile:


Loll @a_lone_warrior05




Bro i wanted to talk to her related to my work because of my hidden anxieties developed because of this long time bad habit makes me in self doubting and self judging situation. This happened to me even when while talking to my superiors specially direct reporting boss…but after this practice of developing healthy habits and NOPMO am able to regain my confidence and self respect…i rely less on other people's validation. All thanks to the good advises and encouraging words from our brothers here to keep moving ahead in this journey




But this pic is just awesome




Aapki biwi jaha dekhi kisi ladki se baat karte jidhar aapko kardengi aapki kahaani khataam udhar
Apology to you and your wife if I hurt you dude
Sahi kaha bhai aapne…apne daayre mein rehna bohot zaruri hai agar hum married hain toh.
Isliye ab sirf apne goals par focus karna chahta hu aur khud ko improve day by day, everyday bus aap log ki duwa aur support ho.
Glory to God


Arey nahi bro…not at all… why apology, i took it funny and lightly… infact i enjoyed it visualising what u wrote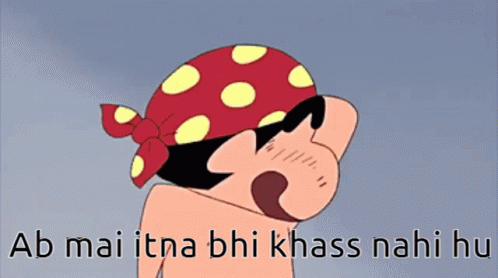 LOL @a_lone_warrior05




And by the way to all my brothers here, today completed one more challenge. From many days i was sitting on one of the creative task my boss asked me to do,but i was sitting on it and my thoughts were scattered…But this energy, the life force energy is very creative and driving.
Today i was completely engrossed snd lost myself in that task and finally completed successfully.
Lessons learned: to create something we need to lose ourselves completely in the present action.
Masha Allah what a thought
Check in - Day 11
Got up at 4:30 AM today.
Did meditation, went to workout and did Shoulders and Triceps workout.
Yesterday night was getting loads of urges, may be because i had junk food yesterday, but took the name of God and went to sleep.
Feeling blessed and at ease.
Glory to God.
22-04-2022
Challenge completed


Wake up at 5.00 am. Happy with that
Check in - Day 12
Did meditation.
Went to Gym today morning and did good workout.
Feeling better and at ease.
All good… glory to God
Day 6
23-04-2022
Challenge not completed
Wake up at 5.53am.
Check in - Day 13
Slept late yesterday Saturday night and got up late at 8:30am today. Couldn't complete the challenge.
Will try to get up at 5 tomorrow.
Day 7
24-04-2022
Challenge not completed
Wake up at morning 7 am



Will do it better tomorrow.