One week challenge from today
Ok! Lets start…
(20 characters limit)
@Deep
@Deep bro I relapsed, you won
Don't give up, stay strong

Brothers, anybody up for Challenge for 17 days till June 14 ?
Let's do it bro @Deep
Starts from today till June 14th evening


Day 1 check in

@Rohitash
Check in - Day 1 @Deep

Day 10 check in @Deep
Hope all well with you bro.
We are almost there, let's make it till 14th June

Sorry bro, I had relapsed yesterday.
Don't worry bro, we all have been there.
Let's do it again till June 14th for 7 days
Hell yeah!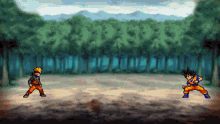 @Sholt_Tenkerrot Ok bro, glad to see ok.
So when does the challenge start and how to do?
I have added you using sharing code. My app name is NarutoKun.
Hmm, day 3

From tomorrow for 7 days! Is it okay!?
Yo im up for a challenge with anyone💪
Lets go for an hour
Are you ready?