Hello all of you wonderful people, and welcome to another challenge!!!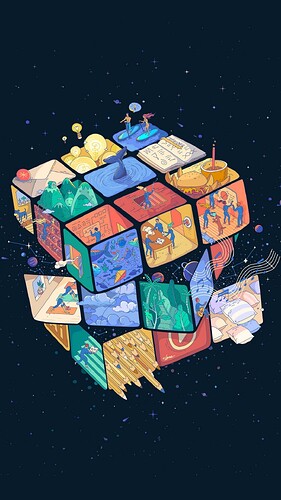 (And before I go any further, dw I'm still moderating the 90 days group, and I'm working on making that more functional.) As a few of you may know I'm an artist, and lately I've been getting more into my artistic side, and opening up to new styles of art. I've got a long way to go, but I'm excited to (hopefully) get to work with a couple of you guys! This isn't a NoFap challenge this is a challenge for an aspect of life that may direct you away from urges. Art can be super relaxing or it can frustrate you if you're a perfectionest like me so be careful.
Here's dem rulz
Try and make art at least once a week, and post it here
Try and help other people to improve their art
Have fun with it!!! There are no limits! (EXCEPT THAT IT CANNOT BE PORN)
Possible questions
Is this limited to just paper and pencil? Nahhh! Bro if you wanna do something like write an original song that's totally dope!! Do any form of art you want! You be you!

My image size is too big! How do I upload it now? It should be pretty easy to find an app or a website that can shrink down the size of your photo like adobe has some free apps that can do that I think
How would I upload music? Make a private youtube video and link it here, or make it public for all the world to hear your beautiful creation!!
| Participants | Art Submitted |
| --- | --- |
| ChristianMan | 2 |
| subrat777 | 0 |
| risinglion123 | 1 |
| Paarth369 | 0 |
| cynthiacc98 | 0 |
| Shakespeares | 1 |
| DARSHAN2017 | 0 |
| StrategicExit | 0 |
| Dari | 1 |