Which club do you support?
I support chelsea btw.
Manchester City…
(20 character)
Not a huge football fan (more of basketball) but I support Liverpool.
I'm a Barca fan, but for tonight's game I support Chelsea.
Wow thanks bro… @GOVIND-19
Any specific reason why?
I am a real madrid fan for la liga.
I dont support any team tonight

Haha totally understood



Man city has been playing really well this time, really good defence and for some reason it looks as if they have the upper hand. But Chelsea has beaten them in the FA cup and has a good track record against them. Eventhough Chelsea looks like the underdog when it comes to performance this time, I think they'll win
I really hope that happens


But I may support chelsea tonight more than city honestly.
I don't want a new champion to the league



It'll be a tight game in my opinion. Both team are really good defensively.
Haha… Thanks brother… Great!! Appreciate it.
City has a track record of losing important games. It might happen tonight as well
If we can play calmer, we will get the win. But the CL final is too big of a stage and we are pretty young team. And its the man city's first CL final too, there's that.
And we are coming off an L. We always seem to show up after an L, especially in a final.
Probably goes down to the calmer team.
Hopefully brother…

Thanks for the support, again!!
What did you think of Chelsea in the match vs Real Madrid?
True. Playing to their strengths should be the strategy. Also I believe being the younger team will do us good.
But I guess the lineup matters too. Aguero has been benched for most of the game for city. If he plays tonight, it might come of as a surprise. But they have been playing good without him. If he plays tonight, it can go both ways
Wow… You said "US"
Its nice to know that you are really really backing…

I think yes for city the lineup matters. For us, not much… All are good players. With different ways of threat.
Also Aguero likes to score against Chelsea.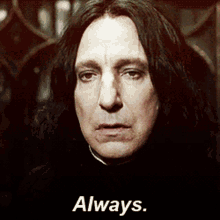 That's exactly why I brought it up😅