Tomorrow I can't because I have to stay updated on the news of boards😜
Day 1

Wake Up before 6 am (Woke Up at 5 30 am)
Meditation
Study 6 hours ( 3 hr 30 min )
Cold Shower
Sleep Before 10 pm
Eat Healthy
Eat Quickly
I am in, I will watch video lectures on my coaching Institute's app tho

. Also is music allowed in between?
Ok then let's do it, study duel + detox till 8pm at least.

All the best to both of you!
say this to urges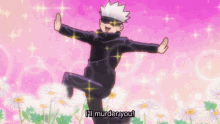 Best of Luck Guys, More power to You both !







A calm threat.
Goals for tomorrow
Wake up before 8
Revise what I studied today, complete 3 video lectures and 1 hour gk
Detox till 10:30 PM, but I will watch my workout videos from which I follow instructions while working out, also video Lectures, listen to music, no music till noon.
Follow my workut and morning routine
Evening meditation.
This fight doesn't end. This is just the beginning. I am so happy to say, I have got 3 days completed with proper sleep schedule.


And by the grace of god, didn't got any urges. I know when I am alone I am weak. Night time is a curse for me.
In the morning, I can stare at urges and stay strong in front of them,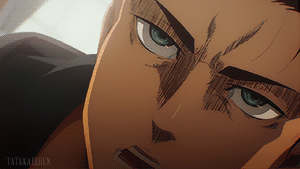 No overconfidence just a reminder. I can still mess things up. I need to fix my sleep cycle at least for 21 days. Stay Strong my friends. We need to respect this thread. People are watching, It's our responsibility to be the example to them, that getting out of this addiction is possible.
The only way to win is to fight

I lost bro

. Just opened the forum for few minutes in between study break .
Yes yes


I am here … show me your best all of you


Auuuuhaaaaa


Sorry guys , I fucked up .I relpased

. I was so happy I completed 4hrs of study till 3pm and was aiming for 10 hrs study today and then this Relapse happened and my productivity decreased … Afternoon urges are the toughest for me.

. Fuckin phone



.sorry for letting you all down… I'm having self doubts now.
Need to start again …


Brother, You haven't recovered from the wounds of the war that just happened. And You ran into the war that's going on, with those wounds. What can You expect bro, Never the less, We all support you no matter what. Chill and relax your mind for few days bro. Let this chaser end. Then use your energy to cover the study hours. Stay strong buddy, Distract yourself in the initial days. Don't stress in the beginning. That's what I learned from falling numerous times.
Good Luck buddy. Now don't let us down. Don't give up it's 60 days challenge and We are gonna make it no matter what.

One thing i want to say is "self doubts are bad"
Most of the times they are illusions caused by over thinking…
Deep down u also know, u can do it.
So get back up, pray and keep fighting…
Quitting was and is never a option.
Thats why i was saying everyone to give the green signal. Cuz i know getting out of chaser takes a little time, its not an excuse to relapse but the person who is in the phase can understand how much strength it takes to be out of that phase.
Dont worry man, your brain will look for more pleasure, plzz do or watch something you like these days because its very important to get out of relapse cycle!
you can do it! Start again!
now a days thats what i do to not get involved in chaser. Quite effective
Yeah bro. Even when I am trying to be productive after a relapse, I just end up relapsing again and again. It's better to enjoy for a week so your brain gets the dopamine it wants and then try to get productive by taking small steps.
I myself when I study a lot it just bores me and then I just want to have free time and useless scrolling leads to relapses. I don't watch any series and stuff because of many scenes that lead to a relapse so I just avoid them. Anime is better

.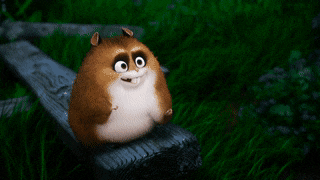 I need to fix my afternoon schedule little bit , I think . As after having Lunch , I start using my phone unnecessarily which leads to Relapse…
Today was a bad day , as I Relapsed 2 times and wasted a lot of hours on phone. I'm having severe headache now , will watch some YouTube and go to sleep early , and will start again tomorrow…
Thnxs everyone for the advice, you guys really motivated me …