Oh mujhe lagta tha ki ue bimari sirf ladko ko hoti hai


my sharing code : 624ppz
Check in
Day 1
Buddy I have been working out every day since 6 months… It really hepls me to focus…
For begginers start with jogging for 15 mins a day … for a week…
If you start tough… You will give up…
Remeber you will not loose weight or get a good body…when u join a good gym. Good diet .or a excercise routine…
You will get transformation only when you decide…
It's just a mind game… To maintain consistency is the key to success…!
Thanks bro…means a lot

On Day 6
Today Morning i am not intentionally doing any act even i am not touching my penis still i realise that lots of my semen came out like that i am masterbating.
This is happened first time with me…
It is Considered as Relapsed?
I am not feel guilty bcoz i didn't doing it myself but i feels weakness in my Body.
No, its not a relapse if it happens on its own. Its called semen leakage. It can happen with and without sexual temptation. If it happens because of peeking or fantasizing, then you need to stop peeking and fantasizing.
If it happens on its own, then dont worry about it.
If it happens while asleep then its a wetdream/nightfall. Its totally natural. Just relax bro.
Check in


Current streak: Day 56
Yes, it is Nightfall but it is happening first time with me
Nightfall is a good thing. For me, it decreases all my horniness and stabilizes me. A day before and a day after nightfall, it is really frustrating to deal with the urges and fantasizing.
But when it really becomes difficult to control my urges, i know nightfall is going to happen.
On DAY 228
i.e Yesterday Night, I Got My 2nd Nightfall, till now.
@NeverGiveup420 Now I Feel My Condition Is Stabilized.
Himmat-E-Marda to Madad-E-Khuda
It means: When men dare, God sends help
God helps those who help themselves
or God helps those who put effort.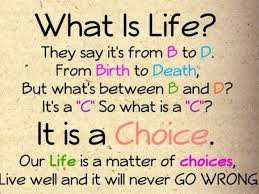 Can I participate in this challenge … I guess i'm late …
can I ???
You cannot join in this challenge
But You Can Definitely join Royal Rumble Challenge, Managed by @Tagore .
@ayushbantaiji Welcome to our Group.

Why sir?
Is royal rumble another challenge ?
And how can I join ?
It is Sub Challenge Of This Group.
Go To the Top Post To Understand the Rules Of Royal Rumble.
It Will Give You A Kick Start To Remain On NoFap for 100 Days and Then It Will be On You How Long You can Sustain.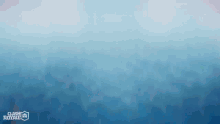 Yup I read it already …has my challenge started or I have to do some formalities first ?