You WONT RELAPSE if you:
Are not afraid of urges and triggers and you practice to deal with them. You see them as practicing hurdles you can step on to increase your level of self control.

You have read the easy peasy book.

You dont think you are missing out by not PMOing.

You think PMO is useless, disgusting, foul tasting, vomit producing and life poisoning.

You stay busy to deal with urges.

You can change focus on another thought if a sexual thought or mental image arises.

You have decided that no matter how bad the flat line is, or how bad the withdrawal from supra normal dopamine is, or how mentally wounded you will be by fighting this habit, YOU WILL NEVER GIVE UP. You have decided to suffer the temporary pain instead of temporary pleasure.

You really believe PMO cannot relax you, cannot decrease your stress, and cannot put your mind at ease.

You know you habit patterns. You can tell if today or tomorrow there is high risk of relapse and what you need to do to not relapse.

In bad times, you have enough discipline so you can rely on discpline instead of motivation to get things done.

You use rewire app. You help others in need. You interact with fellow rewire companions. You motivate others when they relapse. You appreciate other people on their achievements. You like good posts and UPVOTE helpful messages .
Damn, this is awesome and very helping.
Good luck on your streak!
#Nofapforlife
Dear @NeverGiveup420
I thank you for being a great motivation in this community, you are leading everyone.
I'm thankful for you as much as I'm thankful for @_TIGER for bringing us together.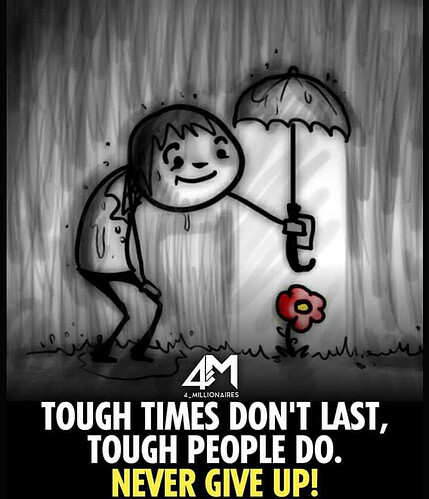 @Zeusss, @AmanJain, @_TIGER , @Tagore
@Zeusss is right a lot of challenges are taken place here. So…I will handle the Challenge and Make the scoreboard in a separate post so that topic will be 100% dedicated to Diet & Exercise.
Ckeck in day 76, i don't know why but i feel bad
Any Reason…?
Maybe You Are Free Giving your Mind To Wander On That Kinky Thought.
Understand Your Reason & Work On It…
Brothers How to hate urges ?
I know the question is quite absurd!
But I want to have win over night urges !
Night urges are like when I lay down on my bed,
Simply no strong urge nothing, Just one moment Fantasizing, I search for other mobile, my phone is locked even though thanks to incognito I lose often.
Every single relapse of mine this year.
Is on my bed when I lay down to sleep and I am unable to sleep !
Anyone please help me out in this !



I don't wanna lose again !
Started reading easy peasy but night urges, I want to destroy them.
Please anyone help me in this !
I have tried many things to go to sleep early but I failed everytime relapsing because of boredom (not able to sleep).
I can't study or work late night because my exam is in morning I have to make a habit of getting up on proper timing.
I have never won a single time from this night urge.




Help me Guys !
I did brother yesterday !
I am sorry for the disappointment !



DON'T KEEP YOUR HEAD DOWN. LOOK UP. NEVER STOP REACHING FOR THE STARS.
From my experience, I was exposed to Pornography back in the summer of 2005 before I started 3rd grade. When we view Pornography, we're taking Psychological damage. Back then, my 8 year old self was always horny well before I had my first erection. Its like my body was trying to keep up with my mind, if that make sense. Its going to take years to recover from this because Pornography has hacked your mind.
No matter how much you hate it, porn will always be addictive. Forming new habits is very important. Plus, it important to let those skeletons out the closet. The longer you hold on to them, the harder it is to break free from PMO.
Thanks for the support brother !
I will try my best to get through this addiction.
And have win over this with patience.
I cannot defeat it while holding it in my brain.
I will let go and not let any more filthy stuff get inside my brain. No matter what !
I have been addicted to it for more than 10 Years, I cannot expect immediate result but will make the impossible possible by having control over my mind.
And I will keep myself busy and Will soon form many good habits which will help me to get through this addiction.
And will also join your fitness challenge once my exams are over !



When you let it go, you basically have to talk about it openly and honestly

. Like me for example, my addiction to Shemale porn. For years I kept it secret, since I was 14, I was too ashamed as a Man. Now that I revealed my dark secret, there's no dark place for me to hide. They're helping me clean out the skeletons in my closet. And skeletons are going to the

. Read my back story.

https://rewirecompanion.com/t/im-new-to-the-community-and-i-want-a-new-beginning/43541?u=nick9
Hey brother @Nick9 don't advertising too much your post to another group challenge becze then your account is spammed


same thing happened to me 1 week ago thay why l am not on this app for a week finally today my account spamming is Disappear





Sorry about that. Thanks you.
Yes Brother, We should be THANKFUL TO Them, Otherwise We Would SLIP Back To Our DARK Past.
A tip i found yesterday in a youtube video,
when you have urges, try to stop your breathe for sometime , your body will be focused in getting oxygen , urges might go away. its just a small suggestion!
I did notice that 2 years ago. Everytime I was horny, my breathing would change.