Check In


Current Streak 40 Days
Check in
Current streak 68
Check in
Day 23 completed!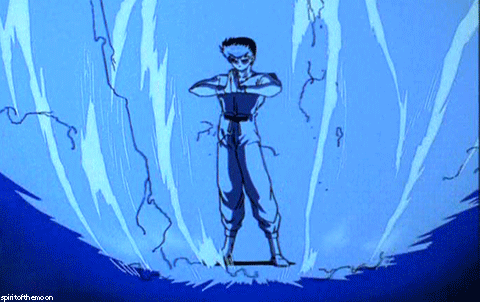 check-in✅
Day 23


CS: Day#205
Definitely @_TIGER… Anytime…
A simple rule I follow…I call it ' The Whatever happens scenario'
Doesn't matter what kind of issues this no PMO gives in my life, doesn't matter how hard things get, I will keep going in this nofap streak… It just doesn't matter how hard things get, I am ready to suffer…
I did something fun, I did something wrong, so it's time for me to suffer a bit. This is my consequence for what I have done. But one day, all this suffering is going to be worth it, because I am going to rise above it all… Like the Phoenix from the ashes.
As written in "Rise" song by Skylar grey and David guetta…
Even with an army of people
You ain't gonna take us down
You can aim your evil right at us
You can drop your bombs on the ground
Even if your stare makes me nervous
You ain't gonna take us down
There'll be no need for crying
If darkness fills the skies
Like the phoenix
We will rise up from the ashes…
Very powerful words bro @JonSnow001. I agree with you, 100%
Iam also going through the suffering as a penance for the posion I injected into my Brian in the form of PMO. As we go further things will get better and better. But if we decide to give in it'll only result in increasing the pain. I've never seen anyone saying: 'man I just did pmo. I feel great'.
Pmo is poison. The worst poison humanity is fighting with right now.
We are the pioneers in being injected with it. But that doesn't make us victims to that filth because:
We are kings of our lives!!!
Imagine there is no suffering bro… Like no urges, we want to quit and we quit… Thats it, easy…
Then, we relapse again and again… As quitting is easy, we take things for granted. But now, we think about how much we endured whenever we want to relapse, so we keep going… It makes us scared to relapse.
I have quit smoking, if quitting was so easy, I would have relapsed a lot of times. Because its so hard, I will never touch it again in my life.
Good things happen to those who resist, who endure, who's patient…
100%, big time. Words to be tattooed on our minds



@_TIGER I have many things noted that I've gathered during my time doing NoFap. Not to brag or anything, I'd recommend reading my notes on recovery here:
Maybe something is useful, maybe not. Either way, it's mindset first, then anything else.
Take care guys.

Check in
Days 41…
Check in
Day 23


Current streak: 23 Days
Check in day 24


Current streak on my 25 day
Check in


Current streak: Day 33
Day 26
Furthest Ive ever been✔️
Bro @anon41607238 did you relapse? Yesterday I saw that your counter was back to zero.
And bro @StealthChopperinbond your counter is showing 7 hours.
Guys, you all have a responsibility to sincerely report here when you relapse. This is a very serious challenge; not child's play. After all, we are here to help each other. All of us are together in this!
Repeat after me
I DON'T CRAVE PMO.
I DON'T NEED PMO.
I DON'T WANT PMO.
Do this every night before sleeping , every morning after waking up and every time you get an urge. Soon this will be imprinted in your subconscious as a reality.
KEEP CALM AND SAY NO TO PMO.
Yeah bro I relapsed Yesterday morning 4 am forgot to report here sorry
@Tagore , I think there is a mistake in royal Rumble challenge, the rules stated that everyone gets 2 chances and then there will be permanent elimination. I relapsed in the last man standing challenge then I got into this challenge then i had my 11 days streak and then i again relapsed, my current streak is now 2 days. But in this challenge i only relapsed once, I didn't get my second chance and yet there is a

in front of my name