Yeah you got my point now

Mention not

Day 20 Finally!!!
Date- 10th Oct
Offline classes NA (Sunday holiday)
Meditation 15 to 20min or video
Reading 30min
Hw + extra study (aprx 1hr)
German lessons
Family time
Sleep 7 to 8 hours (6.5 hours)
Workout home NA (Sunday)
Drinking plenty water and other Hygiene stuff
Filling diary daily and managing forums
No junks … proper food (dinner out)
So another day todays day i must say best weekend and exhausting one but as it was day 20 had a celebration lol enjoyed today a lot it was just coincidence day 20 and weekend haha… so woke up late somewhat as today needed rest but had a sudden plan to visit around sanctuary near our city so almost whole day gone in that skipped all my work homework habits due to that as my cousin visited we went out at morning and returned home directly after dinner so whole day out but apart from that enjoyed alot … writing diary early today as i have to wake up 3.30 am sharp tomorrow lot of study pending had some goals of sunday but will do it tomorrow
Some 20 days benefit just as reminder to me-
More stamina and capacity to work i can even sleep 4 to 5 hours and work properly today also i am not much tired as compared to work i did very less compared to previous experiences.
More confident to speak and to do things - Can do many things which i was not able to do before eg. Talking with new people
Glow on face and better hair - Noticed by my mother she said me today that my face was more clear and glowing little more and also hairs are getting strong
Little growth in muscles- Noticed by family and myself
Happy and satisfied- Very happy and satisfied even if goals aren't achieved some day … enjoying every moment of life
Positive thoughts and less dependent- Positive approach towards many things also dependency decreased
All these benifits are slowly increasing and i experience the same …
Urges level - Zero today
Thats it for today guys have to wake up alot early tomorrow some more busy days 4 to 5 lot of work and things to buck up with
Goodnight everyone
Tschüss!!
Day 21
Date 11th Oct
Offline classes
Meditation 15 to 20min or video
Reading 30min
Hw + extra study (aprx 10 hours with classes)
German lessons (10 min)
Family time
Sleep 7 to 8 hours (5.5 hours)
Workout home (43 min)
Drinking plenty water and other Hygiene stuff
Filling diary daily and managing forums
No junks … proper food
Another day morning was good but later i again experienced loneliness and worthless today maybe i am again on flatline part but happy i am on day 21 many said that it takes 21 days to remove a habit or to make new one but as said it depends on addiction level too… woke up morning very early today 4.30 am mostly classes workout slept an hour had work , studies, talking with family members etc. Felt sad in afternoon lonely alone in dark kind of feeling again had urges too but somehow it was easier to manage urges my mood swings are hurting me a lot and my sleep schedule is going worser each day it affects my mood I shout on people for no reason but actually I am still concentrated to be good version of my self … had some time out in colony which made me fresh again today and normalized me but took my 1.5 to 2 hours though mood normalcy was more important at that time … getting low with motivation and lot of stress work load on head but trying all i can will wake up again early so will end up with todays day here
Urges level - Medium
Have a great time guys
Goodnight
Peace out
21 days to remove the habit and 90 days to make it a lifestyle ( 21/90 rule ).
Depending on how difficult the habit is that you are trying to make or leave the time varies anywhere from 2 weeks to 9 months. A general average considering everything is around 66 days.
21/90 rule doesn't apply to everything, it was developed just based on one test and was popularized because a famous person wrote about it.
I didn't knew that but yeah i just mentioned it for motivation lol i know i have a long way to go still
Thanks for information brother

Yes brother true






If you are struggling with meditation i know some application that might help you one is atom and another one is medito
I will suggest to start with atom

@vedantshah005 Not struggling lol can't manage time

🥲 but yeah i tried atom before too and its fabulous



Thanks for your advice will try to manage time now
Sorry for no update guys in every challenge as well as in one's i am co-admin @Djalan , @valiant_warrior i will update everything even diary is not filled yet i have been busy lately as i said my cousin visited here so i am sorry to say but i will need some more time will try my best to manage things today i have 7 hours classes + 2hours test and i have not even prepared for it hope so you understand me
But nofap is still on Day 22

Day 23

i will fill it in diary format later on thanks for support guys promise to do everything pending too soon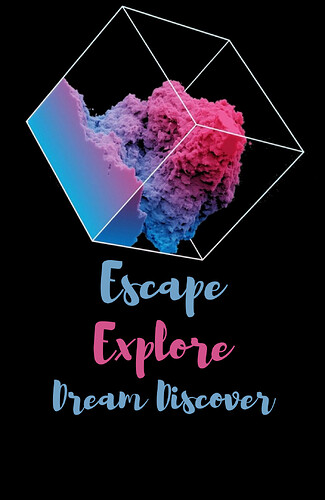 It's okay brother. I swear even I m soo busy nowadays university, work and stuff it's getting hectic
Hello all guys i am here to tell you something that yes i relapsed!!
First of all i am extremely sorry @KiddoJay2021 @ChristianMan @vedantshah005 @risinglion123 @valiant_warrior @Djalan @Samaranjay @drago @Thenofap_king @ysub and all my major supporters!!
27 days 4 hours 32 mins
again lost on same day on which i lost my last highest streak so now hs is 2 times 27 days
Actually i am happy that i made such a long streak again last time my highest streak was like 2 months ago so this was a better comeback from my side i actually don't have words to say i am too happy that i tested my ability and got to know that i can get rid of this now its 2nd time relapse on same day so 2 records to be broken next time
Reasons for relapse
No workout since last 4 days
Worrying about my skinnyness/weight again
Can't study since last 3 to 4 days
Very busy with loads of work hence no time for myself
Over stressed and over thinking
No meditation, reading , diet following
Junks since last 6 days daily now
High urges
Fights with my close people in which i don't even know the reason of my mistake
Removal of blocker as i had an urgency to use chrome for study work but then i was not able to start blocker back due to some issues
Use of excess phone today
These all things happen at same time and i just thought to remove all this stress and that one second i thought of peek even after peek it took me an hour to relapse it was very hard and painful right now i have multiple moods one is of happiness that i reached this much far and other is for sadness depression because the most important thing i believe for me was you guys… you have equally supported me to come this far i am in almost all challenges and now in some i will be eliminated even but i don't know i resisted too hard and got my mistake now have to stay more cautious and follow my daily schedule properly
I became too emotional after relapse i can't hurt you guys anymore i can't hurt myself anymore every single step i promote nofap I can motivate everyone but for my own motivation its too hard for me i often get stuck at some points which are there in my mind till end well benifits i got due to this much long streak let me tell those
a. Very high confidence
b. Good scores in study
c. Less dependence on others
d. Socialize more properly
e. Even girls got my attention
f. Made new friends faster( as i am introvert this was hard for me)
g. Good concentration except flatline days like last 3 days
h. High motivation except last 3 days
i. Glow on face and other body benefits
But i yet didn't got any increase in weight in whole 27 days maybe it would have started later on i should have wait but no issues i will go that far again!!
j. More stamina and power
And many more small benifits… this was actually hard the feeling i am having now i can't explain it because its multiple feeling and since after relapse i feel damn sleepy now but like at time of relapse i felt that some power left my body it was hard and this time it was more pleasured i don't know the reason maybe because i controlled for such a long time
Again i have a hope that after falling 2 times at aprx a month streak I can still rise higher as only failures win one day and get to know the actual taste of victory
Guys i am not here to beg for your support neither i am leaving this forum or taking any decision which will make me in problem just i am thankful to you all for whatever your efforts you took for my streak and next time i promise i won't let you down
Thankyou again guys


The new game is still now will begin again from tomorrow now initial 4 to 5 days hardest again warriors never lose time to stay accountable again now
If any advice you feel you can give me glad for your help!!
See2laters!
Tschüss
Do not worry brother - Start up again !
Be extra careful for the next few days - chaser effect can cause problems - but since you already overcame it , you have the confidence and you can do it brother !
Some tips when urges hit - will reduce the intensity to an extent.
Drink enough water - Dehydration can cause similar feelings as flatline.
When urges come - play some intellectually or physically stimulatingactivity - like Chess or pushups - your call!
3. Take Cold showers
4. Try to get enough sleep - if not possible - try to do the first three as much as possible !
This will provide you with a great start to sail past the initial few days of huge urges !
Good Luck Brother !
Don't worry, you did great, do better the next time.
As @Thenofap_king said stay extra careful for some time, if possible try to maintain all of your good habits the very next day so you can skip the chaser effect part.
Brother, don't care about it. You gained many powers and benefits through out this 27 days. That will not lose by a single relapse. So don't worry. Start your journey. Make your next journey to beat your current streak. All the best bro. I also have a share in your relapse. Sorry for it. All the very best my dear freind…
Sure brother i will keep that in mind and thankyou

Yes brother i will try to do everything from today it self now
No brother don't think like that please you have a share in nofap not in relapse
And thanks for the tips brother yes i guess all benifits even if some lost will come back soon

Come back stronger brother


I know we can do this but we are just limiting ourselves. This addiction is soo dangerous

I kinda relate with you as i am introvert too so i can understand you must be hiding much pain inside your heart as we don't socialize much, we rather prefer to keep thoughts within ourselves only
But if you have any grievances feel free to share all your problems as we all are here to help each other and beware of the chaser effect it's too dangerous as we start to binge relapse (i know you already know these things but just trying to help)
And i will share my way to overcome urges
I convince my mind that i will do that later on after some time and after some time my brain forgets about the urge
I don't know it will work for you or not just try it and let me know
All the best bro