Exactly!
During all my best streaks I never counted the days…Just occasionally check my streak once in a while to enjoy the process and progress.
Trust the process bro. And don't forget to enjoy it

Day 13
July 23, 2020
Sorry I haven't been updating you guys recently, I have been kind of distant with this app, which I see as progress. I've been having urges here and there but they are nothing compared to the urges I was getting on my last streak. It seems like these 13 days have been going by so fast. But like @Ash_Matt said,
I've been enjoying every second of it!! It's almost like I'm already seeing some benefits of no fap at an early stage. I've just been living my best life.
I feel as if music played a huge role in my recent happiness. I got these new speakers for my room and I've been listening to some of my favorite music while in my room. Which almost always puts me in a better mood.
Also, I hung out with a girl I used to like not too long ago, and I really enjoyed it. There was no awkward pauses or stuttering, and my voice did not go up an octave (higher pitch) like it usually does when I talk to someone pretty. I feel better than ever honestly. I'm going to hangout with someone else today too and just have a good time.
Day 14
Friday, July 24 2020
I've had zero urges at all recently. I'm not sure how or why, but I'm glad it's happening. I feel like I don't have time to even think about fapping because I'm so busy with hanging out with family and making music that it's just not on my mind at all. That's why I haven't been updating you guys as frequently as I used to. I do occasionally check in with everyone that helped me along the way and I get so happy to see how far they have come. You are all strong for trying to get rid of this addiction. It's the most difficult thing you could do for yourself, but in the end it's all worth it. Conquer this, and you can achieve anything in life. I truly believe that.
On another note, probably no one knows about a rapper named logic. But he just released his final album ever today. I've been listening to his music for 5 whole years and watched him progress as a person and a musician. I remember first stumbling across his music and falling in love with it. I even went to go see him live in Las Vegas. I was almost brought to tears because he was so close. He was and still is someone I look up to. My role model. He made me the person I am today and I'm proud to say that. He decided this will be his final album because he now has everything he's every dreamed of having which is a wife, son, and loving friends. He felt as if he achieved happiness within himself through everything he has been through. Logic was dealt a bad hand in life, but he somehow overcame the odds and started making millions of dollars doing what he loves. And after a period of time, he realized that he finally made his dream a reality. His dad was never there for him as a kid so he always knew his purpose in life was to be the best dad for his son. And now he's able to do that because he took a risk to follow his dreams. Logic is a big part of me as a person so that's why I wrote so much about him. I'm sad he's done making music, but I'm glad he has found true happiness after going through so much as a kid. This gives me hope to follow my dreams and make it become reality. #Rattpack
I just wanted to let you guys know that I'm seriously done watching porn. No matter what. I've never been more sure than I am now about never watching porn again. The benefits are literally life changing so I would be stupid to go back to my old ways. This is only the beginning of a greater future for myself, and the people I'm closest with like my family. No matter how strong the urges are, I will never succumb to it. I'm forever done with porn and just saying that makes me so happy. I woke up smiling this morning because I realized how much better this addiction has gotten and it's all thanks to you guys

. Before this app, I would only be able to go 4 to 7 days minimum. But now it's almost as if porn isn't even something I would want to spend my time looking at. So I just wanted to say thank you to everyone that helped me through the easy and hard times. I am forever grateful.
You're doing well brother. Keep going! We'll all reach our full potential soon. Our story will be one worth writing about, how we overcame adversity and became something so rare in this world nowadays. Real men.
Day 16
Sunday, July 26 2020
Today I had a couple small urges, but I was never close to relapsing at all. I had spent my day listening to music and watching YouTube which isn't productive at all. For the past few days, my toe/toenail has been hurting so bad. This means I'm not able to run or box at all for the time being and it sucks. I'll do some intense and workouts as soon as I'm done typing this, so that I'm not using it as an excuse to do nothing all day.
Throughout the day my toe has been really hurting so I wasn't in the best mood ever, but that doesn't mean I'm gonna resort to porn so that I can have 5 seconds of fake pleasure. I'm a man. I can handle discomfort.
I'm thinking about replacing YouTube with Anime. I feel like I've been on YouTube a lot ever since I last relapsed and I want to go back to the way I was. Which was no YouTube, only a little bit of anime. I might try it when my toe is fully healed.
Great to hear you're doing good bro, but I want to stress something to you. From my personal experience I've also had these moments of bliss after a relapse where I think I've won it because I don't have any urges or have very few. Once that initial period of no urges went away and my cravings came back I was screwed because I wasn't expecting it. I just thought I had everything under control because of the intial dead period of no urges at all.
I want you to not fall like that. I've fallen so many times like that because I was just unprepared for the strength of the urges that came. So, I recommend you practice whatever method you have to fight off urges everyday for at least 5 minutes. Just so you stay prepared and your brain becomes stronger in the part of the brain that elicits self-control. And if you do not have a method here is one that's been working for me. When you look at your life as a story it uses the part of the brain called the striatum which is weak in addicts. This part of the brain brings back to ability to have self-control. For addicts we have a present focused brain, "I need the now pleasure," and it's almost impossible to not focus on the now pleasure unless we strengthen the straitum. The striatum helps us look at the past present and future which helps us focus on later goals more and not value the "now pleasure." There is a great video about what I'm talking about from a neuroscientist and former addict. He talks about how the willpower method doesn't work with scientific proof and how there is another method which does. I'll link it here, it's a bit long but it's definitely worth the watch. Anyways, best of luck man and God bless.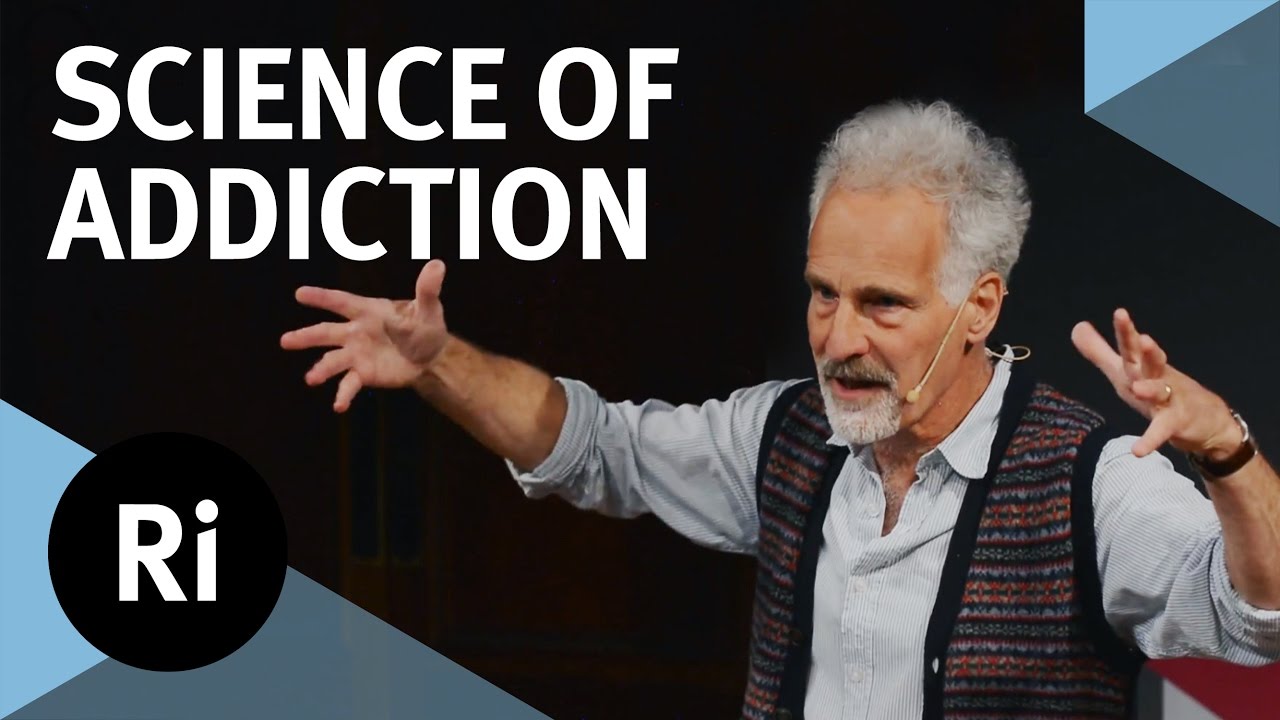 Hey thanks @Sacred , I feel as if this is exactly how my last streak went last time. I didn't have any urges up untill day 25-35. I remember it was miserable because I wasn't ready for it. I mostly used running/boxing as a way for my to try and suppress the non-stop urges. Which worked, right up untill I lost focus of why I started. I forgot what was pushing me forward and started to reminisce about the times I used to watch porn. It's almost like I became someone else on day 38 of my last streak. I knew what I was doing and that it was the opposite of what I wanted. But even then I lost focus of everything around me except those 5 seconds of fake lust through a screen. So moral of the story, find something you're passionate about and never lose focus of it.
Yes very true that is a key to beating this addiction. Having a passionate goal is powerful. Having this insight that you do will be really beneficial for you bro. Good luck, God bless, and keep on fighting!
I liked your approach of handling the problem. Thats the best way.
That's awesome bro. Wish you all the best for that.
And Workout with parents! Thats great.
The success is on the other side of comfort zone. So keep pushing hard.
All the best!
Yeah It's definitely the hardest, but it's the most affective for sure.
Thanks man! I've been trying super hard and I've made some beats and melodies that I'm proud of! But yeah I've been struggling with really pushing myself out of my comfort zone since I'm stuck at home all day because of Corona. But what I'm going to do is try to workout every day. Even if it's something small. So thanks @JumpingBuddha !
Day 21
Friday, July 31 2020
So I haven't told you guys this but, my family and I got a puppy a few weeks ago! This is great news because my last dog passed away a few years ago and he really helped me cope with my feelings but sadly he was no longer there so I felt somewhat alone. But anyways fast forward to today, I have never had to take care of a puppy before because when I got my older dog, I was too little to do things for myself, let alone take care of a puppy. These past few weeks I have been getting less and less sleep because I have to wake up to take him outside for him to handle his business. Of course I have help with my mom and dad, but the first half of the day he is my responsibility. Meaning I have to potty train and watch after him. It's a lot. And it has been stressful. But it's giving me a reason to stay disciplined. No matter how much I want to sleep in, I get my ass up and take care of him. I'm starting online classes next week so my hands are going to be full. But I'm going to get through it no matter how hard it gets. That's all I wanted to say. I hope you guys are doing well!
Thats a great news!
Be busy and enjoy the discipline. It will pay back!
Cheers
That's great!
You're really lucky to get one.
I want one but my family doesn't right now…But I've made up my mind that (hopefully) when I eventually (not anytime soon) move out, I'm getting a pup!


Day 25
Tuesday, August 4 2020
Sorry guys I've been busy with school work and the new puppy. I've been super stressed the past few days but I feel as if this will help keep me in check. I've had urges but I've gotten so good at resisting them. I just remind myself that I need to choose between a life doing what I want to do, or living a life that you were forced into. Because me relapsing is guaranteeing that I will never get rid of this addiction. So, I will never relapse so that I can guarantee a happy life ahead of me. Right now, the only thing that is distracting me from everything are girls. I know they can be a distraction but I've never had a relationship where I felt loved. So maybe that's why I'm chasing them currently. I need to stop chasing girls though, I don't wanna be that person who has to beg for anything from a girl. I need to focus on myself and forget about them because all they want to do it steal my energy. Especially the girls where I'm from. It's just not worth it.
Day 26
Wednesday August 5 2020
I'm having a very strong urge. This urge came out of nowhere and hit hard. Right now I'm home alone for about an hour or two and all I can think about is relapsing. I'm trying to think of something else but my mind is fixated on wanting porn. Idk what to do. I want to give in but I know that I started for a reason. I wouldn't have started no fap if I didn't want to change for the better. It's so hard, but I'm not watching porn tonight. Fuck these urges.
Update: I killed that urge. It was tough but I didn't let it get to me. I started watching YouTube videos about things I'm passionate about and that slapped me to my senses. After I overcame that urge I felt so good. Like better than I felt before. I can't even explain it, but I feel amazing after I didn't relapse last night.
I feel you man. I get that. Your confidence increases every time you beat an evil urge. Urges conquered in itself will improve your life a lot. Focus on boxing.
I'll suggest one thing for you. Since you are a boxer you can easily beat your addiction through your passion.
If you have boxing bag in your house, consider it as the urge. Fight with the boxing bag. Beat it again and again. Kick it. See that it is bleading and dying. Kill it. Be cruel and show no mercy. Fight till you fall down and the the urge ie. The boxing bag dies.
It'll work.
I relapsed on day 28…
Porn sucks. I hate living my life obsessing over these women that have no idea I exist. And if I'm being honest, I hate that I feel like I need a girlfriend to be happy. I'm wasting my time chasing these girls. I just feel so lonely at times since I've been stuck inside for a long time.
Also I have to confess something to you guys… During this 28 day streak, I haven't worked out once. I have done no physical activity for a month. I feel like this might have been the reason for my relapse. What's weird is that my last streak, I was super happy. Maybe even the happiest I've been in a long time. And since I haven't been working out, I am down to 140 pounds and I'm 6'0 tall. This is not healthy and I'm unhappy with my body, but I'm not sure if I have the strength to gain weight/muscle. I just need to start working out, whether I like it or not. I feel so defeated right now. I don't feel sad or mad, I just feel empty.