Any success with getting up early?
Yeah I had brought it down 2 - 3 hrs back
but these medicines are making it harder now
Take it easy while you are ill bro. Adequate rest will help with quick recovery.
Love this line. It might seem unremarkable to some but in my current state of mind, this is just what I needed to hear. As I read it, those 100 beautiful reasons flashed before my eyes and that temporary short-lasting pleasure pales in comparison.
The urges won
Blunder Mistake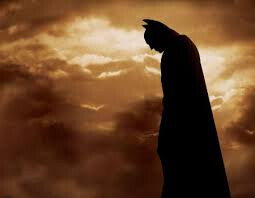 This is my first time failing NNN .
I proved my weakness
It was my mistake , I got swayed away while I was supposed to be busy in work . I couldn't commit to what I said and I think I know about the loose string .
They were right , the moment you let yourself lose control , things start falling and if you don't take the right actions at the right time…there's nothing which can save you .
Sickness and sitting at home made me discipline less . Trying to distract myself from illness here and there did cost a lot indeed .
But the thing I learnt this year , get up stronger everytime and learn from your mistakes , while the latter is not working much , but I promise to myself that I am going to avenge the monster which at last won after a long fight this time .
Festivals start from tomorrow , I'll be going to back to my home , meet old friends . I can imagine their faces when they see me like this , I know I lost to myself and that's all my fault .
I am not taking my devices there , no wifi anyway . I want to be busy complete things I missed due to taking leave . Health looks getting better too . I feel empty but not hopeless.
Closing everything , I go back to my schedule , I have to cover up the lost discipline this week.
My apologies to God and all of those who had expectations from me .
I want none of you to give up
Happy Diwali Guys
Don't burst crackers and yourself








Good one.
Back from home
Had a beautiful time , old friends and relatives . I felt alive and real , I will miss some people hard.
I didn't want to come back to lead the same life again , but it will be the same life only if I don't improve myself and continue doing the same things again . I have had many thoughts and dreams these days , seeing myself previously and now I had visions of everything I had done wrong . This is what I wanted , I wanted to feel , I wanted to know what I was doing and not being emotionless , being able to tell my mistakes .
The pain will always be there until I make a difference , and it will make me keep going .
I have felt all the reasons to change , I have seen the reasons to change myself again .
I will miss the time , but it is time to get back again . I have a lot to work on . I have to endure all the pain ahead and work harder every moment
Until we get to live that again

This experience has changed my thoughts , it is necessary to change myself now .
I did learn a lot , I can see the past and present clear .
—————————————————————————————————————————————————————
16/11/23
Study 6 hrs or more (from now) :


Meditate :


Journal :


Prayer and Gratefulness :

Nah not hostel
we go to our home for celebrating diwali . Currently living in another town
Ah i see i see
(20 times a day hospital's on the way~ Tenkerrot)





I miss him
Yep , that does it
I relapsed willingly after going through all of that since this month . Its too late , I have become so weak that I can't accept my small failures and turn them into big ones . My actions fall short and I have been consumed completely .
And I understand the depth , leaving everything for some days, being dramatic and then ending up at the same place after some time won't help . My actions are still smaller than my thoughts .
Why wouldn't my mind understand that nothing would happen in a single day , fixing myself will take some time . This place itself feels like a mess , I don't feel anything .
I was outside for a week and I felt all the things I've done in my mind , I could feel the consequences but when I come back home and then sit in the same room , it feels like forgetting everything and getting lost in the comfort . Its brainwashing me and I do realize now . But its difficult, hmph , why did I think it would be easy .
Only god can show me the way now . I don't know what I am gonna do but at least not stress more about it , its been enough of mental breakdowns . I will still be fighting but not the way I am doing rn .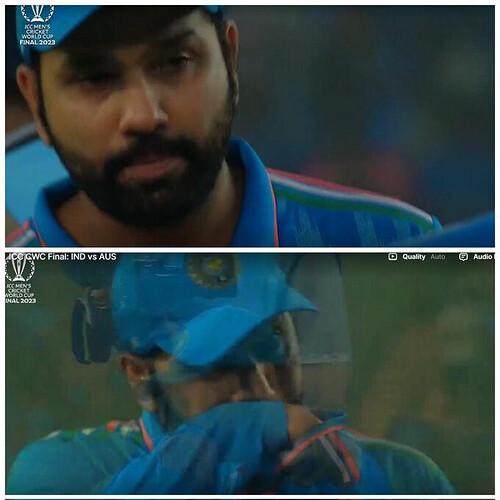 Wonderful tragedy
Ironic that I relapsed today , fell sick again after recovering and enjoying an emotional ride and it is the peak moment before my important test .
This is gonna haunt me for long
Okay what u need is a LONG BREAK.
What u need is to engage more in reality rather than being on any electronics …
Its fucking goated i tell u bro like, make friends, hangout, do crazy shit w them, backbitch ab ppl, roast people, get roasted, study like crazy, be competitive, listen to songs
Do everything that'll make u feel alive. U can't just be EXPECTING ab things to change @30% while u just move at 3% right? Its that simple.
Ps. This ain't even a break tbh its like FUCK IT. IMMA DO AS I PLEASE.
Also, during this keep absolutely no record of your nofap. Don't even think ab it. It's like you've made this equation as ur life
Relapse= I'm a failure
Life= nofap
Others> me
Fuck no dude… Thats horsecrap. Just be yourself, fuck everything that's bothering you…
Oh and all this will work only when you actually fucking take some actions. You're a good kid, keep it up. Don't be a loser in your own mind cause if u lose that battle, you're fucked bro. Understand this, think over it, digest it, plan over it, and then start something. Kuch bhi, kaise bhi bas start kar tu. 1% to 1%…
This just shows that you've proved my point of the equations things…
Don't get that depressed lmaoo you're 16 bruh stfu, thinking back even i thought like this until i glanced a bit of the real world … These battles are nothing compared to others. And you know it.
So, just cheer up, take a break and do as u please, don't get stuck here…
#Move it.
Understood brother

It is also what I've experienced since past month . Im too much engaged at this.
Blackmagic suggested me the same thing some days ago , but I couldn't help failing again and repeating it again .
Now I understood what I gotta do .
Time to step out of this
Its been too long
Ah nostalgia. The asshole doesn't even have the decency to let people know how he is once in a while.