For real

…djdpwddndk
Day 43


Woke up - 6:30 am


Workout - 30 mins


15 minutes meditation


Cold shower


Study - 2 hrs


School work


Book reading


Gayatri Mantra chanting before sleeping


2 hrs playing


Daily math practice


No Daytime Nap


Youtube detox


Regular conversation with friends

The day was struggling , I was feeling pretty low since morning - couldn't wake up early - was feeling distracted all day - couldn't study . I am having common mental ups and downs but I gotta no problem with it , everthing's going to be fine in some days . I take it as healing process . First I was completely stucked - no motivation nothing , then came the period of nightfalls which were too annoying . Now also , I can't say that they have stopped completely . And now this , but I felt one important thing .
My mind is not active when I am not engaged in any type of work , when I start to study or conversate with people or gain motivation from somewhere, it starts to become clear . I don't know how's this but this happens usually with me . I'll now make it a key to achieve mindfulness .
If you guys know about a good book that can help me in positive affirmations and mindfulness , please do comment it down . I need to be positive and relaxing to avoid get panicking .
#STAYIN MOTIVATED #STAYIN STRONG
Oh I didn't read this before giving you book recommendation, do read those posts where I recommended those books but I think easy way to mindfulness is the book for this.
It is a book by Alan Carr, the same person who has developed original easypeasy method which was for smoking addiction, he then used it for different behaviours and addictions.
I have read only half of easy way to mindfulness but it's one of my favourite books, I left it midway because my GATE exam was approaching and now I am reading two different books

, I'll start this one again in a few days.
Ok thanks , I'll try it too.
I got a whole bunch of good books now


Thanks again
Day 44


Woke up - 6:30 am


Workout - 30 mins


15 minutes meditation


Cold shower


Study - 4 hrs


School work


Reading books


* Psycho Cybernetics
* Mindfuless


Gayatri Mantra chanting before sleeping


evening meditation


Daily math practice


No Daytime Nap

(took a small power nap)


Youtube detox


Regular conversation with friends

The day was hard for me , I had stucky mind since morning - wasn't feeling so bright , barely managed to meditate 10 mins . I feel like I am going through different levels of recovery and improvement , first brain issues then series of nightfalls and now this . My mind has went quite unstable now but suddenly it opens up someday and then goes down again the other day

. But I have been down from past 2 - 3 days . Even if I am not having wet dreams , the normal dreams are also too heavy , like instead of staying calm they create a mess and every morning , my mind is like a product of all the messy things that went overhead the previous night .
I am writing this journal just after evening meditation , I wasn't really fond of meditating in evening but now it feels better than the morning meditation , both have their own effects , my minds calmer and peaceful now , hope this sustains up till night . Btw , I started reading helpful books from today I have download the ebooks , I can't get the physical books but I am getting the BHAGWAD GEETA for sure .
Day 46


Woke up - 6:30 am


Workout - 30 mins


15 minutes meditation


Cold shower


Study - 4 hrs


School work


Reading books

Psycho Cybernetics
Mindfuless
Gayatri Mantra chanting before sleeping
evening meditation
Daily math practice
No Daytime Nap (took a small power nap)
Youtube detox
Regular conversation with friends
Recovering
hello bro… are you in class 10th?
yeah , got into 10th last month
For a person in class 10th, you are going very well bro




.
Keep the enthusiasm up and you'll sure reach places

Thanks for your words

. Trying my best to do my best this year
He says he watches anime porn and then sleeps through , he considers it as beneficial in sleeping and for mind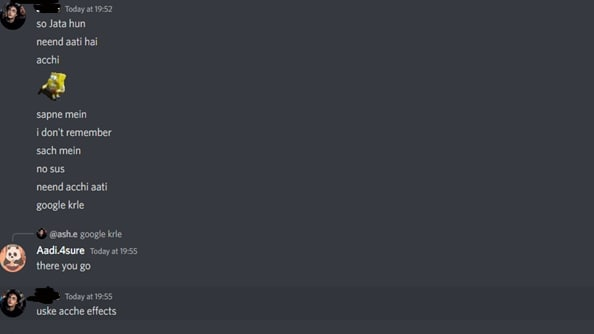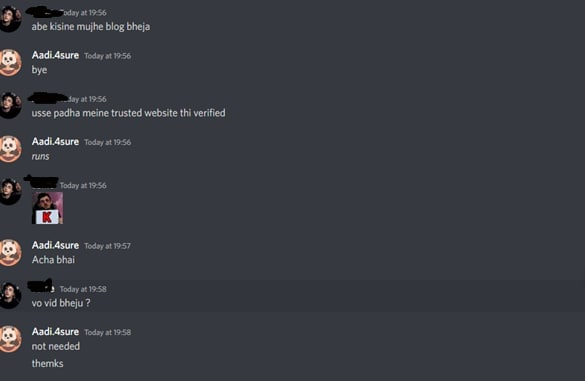 How blinded people are by the fake pleasure that they think its beneficial as medicine
When your friend exposes you in forum: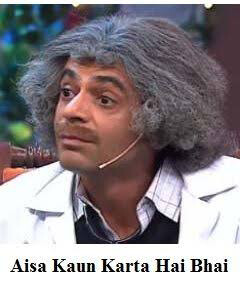 lol I was just editing it to hide the name but you saw it already

nvm
hhaha he'll never know anyways


and his name is hidden so it wont hinder his privacy either
bohot baar samjhaaya hai , par bhai selfish aur online friends jyada caring hai na inke liye , kya kare
Aisa hi mera ek neighbour bhi hai , 2 years younger than me and pmo addicted . Usse pata hai yeh dangerous hai aur sab kuch discuss bhi kiya hai par jab nofap sach mein execute karne ki baari aati toh inka ego , laziness aur self esteem aa jata . Maine 2 - 3 baar gadhe ko ghode ki tarah samjhaane ki koshish ki par woh seriously nahi leta . Toh bhaad mein jaaye , main ab woh sab discuss hi nahi karta logo se . Batao toh ulta majaak udaate hai , jab apni life barbaad karke bhagwaan ko pooch rahe mere zindagi aisi kyun hai tab inka akal kaam nahi karta